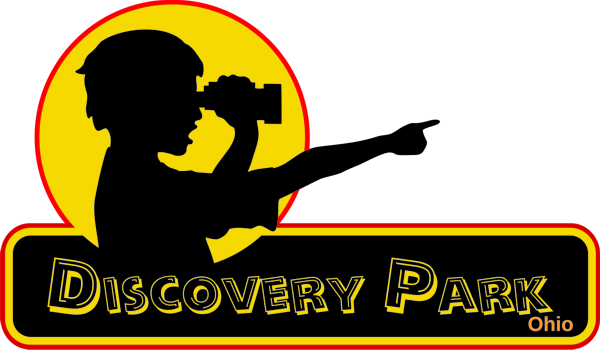 Reviving the joy of freeplay in woods, fields and ponds!
Preview Opening starts Sept. 1, 2020
Hours are 10 - 6 every day, except closed on Wednesdays.
Special Preview Opening Price is by donation.
Note that not all areas of the park are open yet.
Current activities are more suitable for children under 10. More areas for older kids coming soon.
What is Discovery Park?
An Awesome Unstructured Playground Adventure!
Children are encouraged to play and build, imagine and create, explore and discover, challenge themselves and just be free!
No one will tell them what to do or how to do it. No one will tell them who to play with or how to work in a team.
Trust your kids, empower them, and give them a safe space to figure things out on their own. Trained "play-workers" facilitate but do not interfere. Parents are allowed in all sections, but are encouraged to let their children play freely, discover, problem-solve and create on his/her own.
You'll find age-related areas from pedal-car village for the toddlers to the construction zone and challenge course for the older kids. There are areas for water/ mud fun, musical play, quiet spots, a maker-space and more.
Reclaimed materials such as cardboard and tires, boards, tarps, ropes, shovels, buckets, hammers and paints are put out and the kids have at it! They are allowed to imagine, explore, discover, pretend, create, build, and destroy as they see fit.
There are special areas for parents to sit and read or visit with other parents.
Located at Earth Song Farm in Lodi, Ohio
(Opening - September 1, 2020)
Entrance to Discovery Park is through a Stone Portal - a land like no other!

For this special preview opening, we are asking for a donation per child for the day.
Parents and other adults are free.
There will be "Play-Rangers" supervising.

A diagram of the park layout will be posted.
There is plenty of seating for adults to read, nap, watch.

What to bring: Change of clothes (your child may get wet or muddy), towel, water bottle.
There will be organic snacks and drinks available for purchase.
Mission Statement
Remember as a kid when you ran wild with a pack of friends on a summer day, without a care in the world? You did what you wanted. You played. You challenged each other. You took risks. All with minimal parental supervision. Many kids these days have very limited access to free play.
Free, unstructured play is vital for children and offers an antidote to the hurried lifestyles, digital distractions and overprotective parents that can leave children few opportunities to really just be kids.
The goal of Discovery Park is to provide a safe learning environment that offers opportunities for children to learn cooperation, develop critical thinking and creativity, meet physical challenges and gain self confidence.
Our promise
...
...to create many happy childhood memories
by bringing "adventure" back into play!
Location - 7634 Lafayette Rd., Lodi Ohio 44254
Contact - 330-948-2672, Email - steph@camelotprinting.com
Do you like this adventure playground concept? We'd like your support!
Any donation would be very much appreciated.
Be a sponsor for one of the play areas!
Volunteer help is also welcome. Thank you!